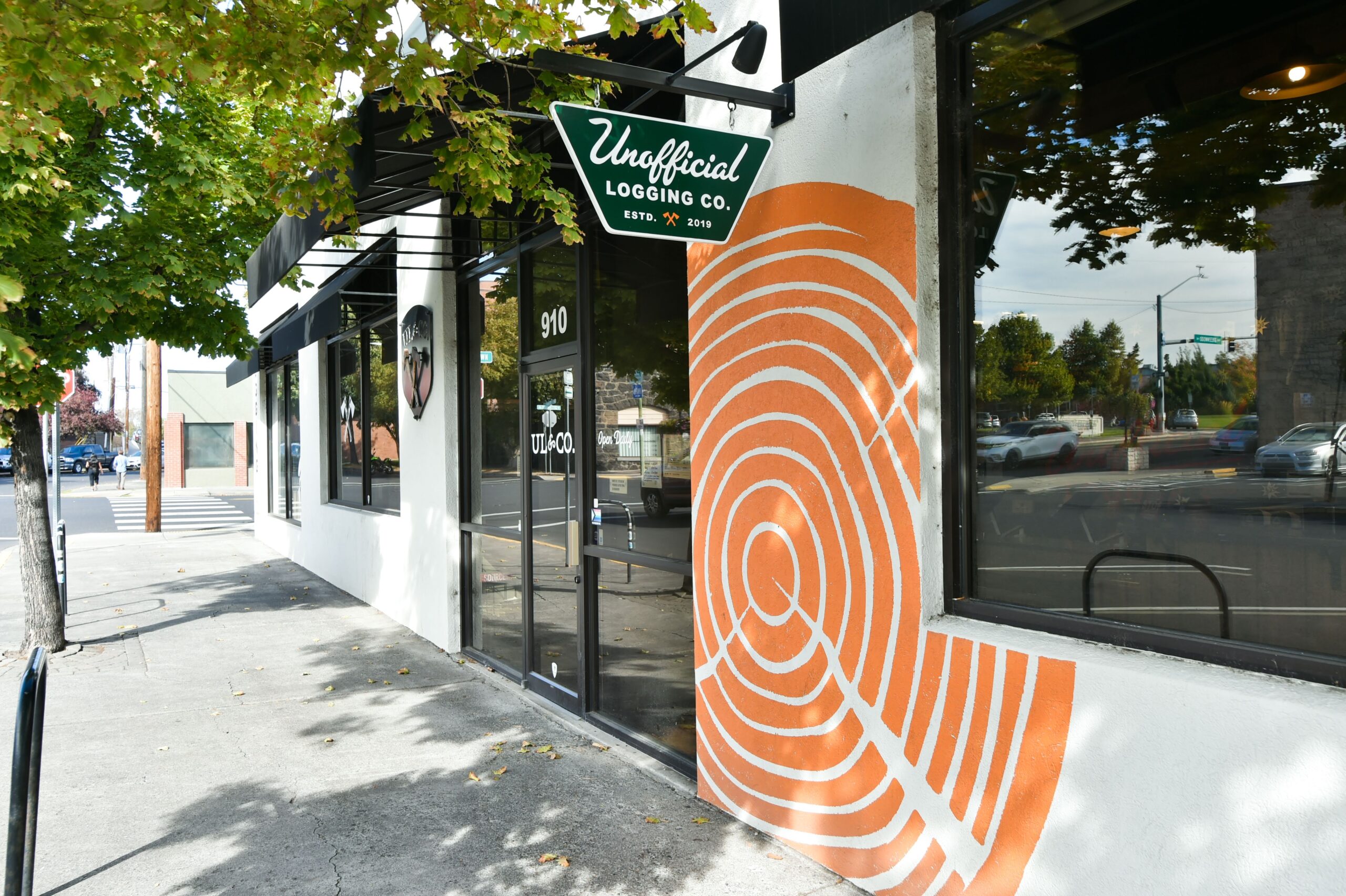 Welcome to Unofficial Logging Bend! Walkable in downtown Bend with amazing shops and bars nearby, our six private lanes with 18 taps and full menu mean you're down to have a blast.
Current Estimated Time Wait: Up to 15 Min
Phone
(541) 323-8700
Address
910 NW Harriman St Suite #100
Bend, OR 97703
Directions
Hours
Monday – Thursday: 4 pm – 10 pm
Friday – Sunday: Noon – 10 pm
OUR MENU
Unofficial Logging is the best spot for having a great time.
Enjoy our rotating selection of craft beer, select wines, and delicious food right downtown.
COMPLETE MENU FOR
UNOFFICIAL LOGGING CO. BEND, OR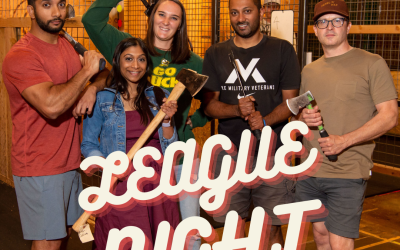 Are you ready for an adrenaline-pumping, thrill-seeking, and one-of-a-kind experience that will have you on the edge of your seat? Welcome to Axe Throwing League Night, where we combine the excitement of competition with the primal satisfaction of throwing axes!...
Groups, Parties, and Events
For 20 people or more, you can book half the facility, 40 or more can book the whole place. You are free to book up to 60 people through our booking software but to book for 3 hours with more personalized services, contact us below.
Closed Toed Shoes and your Inner Lumberjack!
When you arrive, staff will first check you in by signing waivers and making sure you have closed-toe shoes. We have Crocs on site for $1 for people without proper footwear.
Next, we'll have you order drinks and food at the bar and guide you to your designated cage.
A coach will go over the safety rules, proper throwing technique, and get the whole group started.
Over the course of your time coaches will help you improve your throws, teach you games, and if you're lucky even some tricks shots.
Kids are welcome to come and give it a try, but since there are sharp objects being thrown we request that they behave themselves or else they will have to leave.
We also have throwing hatchets on site from forges all over the world available for purchase.