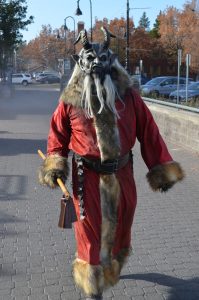 Nothing says X-Mas like a visit from Krampus! Come see Santa's best friend the night of Dec 5th and put the fear of being naughty back into the tradition.
Anyone reserving an axe-throwing lane at 6pm will receive a gift from Krampus itself and, depending on if you've been naughty or nice, it might be whips or it might be delicious!
Afterwards a Krawl around Downtown Bend visiting various establishments will begin!
If you'd like Krampus to visit your holiday party or establishment reach out to [email protected]
Book today!